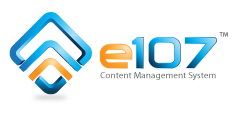 ---
News Item: Working on the website
(Category: SecondSource)
Posted by admin
Friday 22 March 2013 - 20:24:20

We are currently working on the website. We are in the final stage, adapting few things and improving this and that. Please leave a comment and let us know your ideas and opinions. The content will follow as soon as we are done with the base work on the design and code.


---
This news item is from SecondSource
( http://secondsource.info/news.php?extend.10 )